[VER] [RI] [TAS]
How 'bout them apples?
OK, that was a reference to 'Liser, pahk the cahr in the dahk' and Hahvahd Yahd and Good Will Hunting, not something else.
Tuesday: ok, some photos from the working weekend in Beantown. Also check out
Ginapalooza's pics of WAZZU Homecoming 2005
, they are priceless. I just get all a-tingle to think that the Hundleburger name will live on and on per the commemoration at the right stall in the ladies' room at The Coug! Some get entire wings named after them, some take it upon themselves to spread immor(t)ality.
Pahk Street: I'm in to superlatives on this blog, so naturally I had to include shouts out to America's OLDEST subway station. I like the T, it's clean.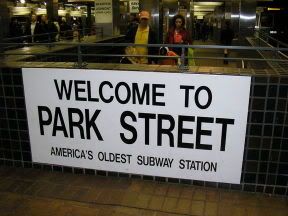 ...and Hahvahd, America's Oldest Univahsity. May the 'veritas' set you free. Or, as I like to say at parties and such, "In veritas verum". No, more like, "in vino veritas". Verum, baby, verum! OK, so I'm a geek. Sue me.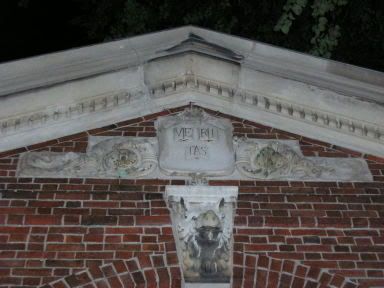 And what's a visit to Harvard when you can't sneak into a lecture hall in the Science Building and pontificate to your imaginary interested students? (here: "So you didn't know that Vindobona is today's Vienna: A Case Study")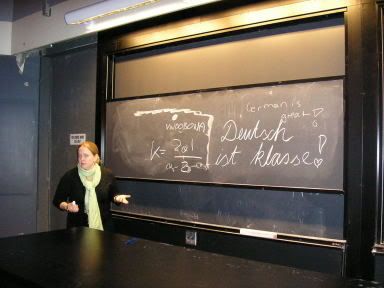 What, you think I'm making this accent up?
Wicked hot! Photographic evidence that I was, at the Goethe Institut, Beacon Street. Those with sharp eyes will note the rain.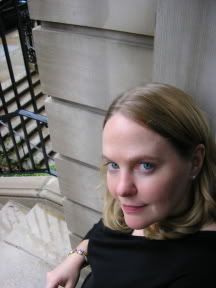 The rain in spain falls mainly on the plane. Or the rain in Boston was wicked retahded
Kaffeepause. Mingling between sessions.
Real cups and saucers for the coffee break: I approve! No junky waste here. The Goethe Institut in Boston is one classry joint. Gorgeous Georgian-style building too. The time spent there felt very much like being in Europe, actually.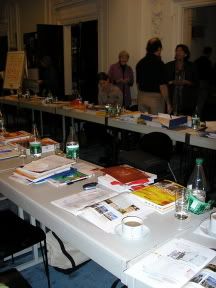 Pic snuck during actual work time, shhh don't tell.
Quincy Mah-ket (with a fellow seminar participant)
Quincy Mahket in the dahk. I could have stayed here longer had I known my return flight was to be delayed so long.
From Sunday:
It's 2 AM and I just got back from a weekend seminar with the Goethe Institut, Boston. Good stuff. More later. Boston is just cool, that's all there is to it.
And I have to be in a classroom in a few hours. More flight delays and cancellations from this weekend trip (via Philly) than I've ever experienced. Oh my heck am I wiped out. Intensive seminar, no real weekend down time but 'immerhin' a bit of time to see some of Beantown so like I can really complain. Except now the pile of my own work is compounded with the piles of grading I didn't do over the weekend and so now I'm really hoping that being super behind from a zen perspective is actually circling around to meaning I'm ahead of myself.
Riiiight.
Comments: