Sometimes a quality country show is just what you need to beat the end of semester frenzy...
9th row, floor, dead center seats to Sugarland, Sara Evans and Brad Paisely (10 December 2005, State College, PA): one of the most fun shows I've been to in a while. Three hours of superior entertainment and escape from the stress that is grad school. Loved it!
Besides finally getting to see Sugarland and Mr. Paisley's guitar pickin' LIVE and in person, one of my favorite parts of the night was watching people in the audience just dance, sing and wail like no one was watching. This one guy belted out every single song by everyone, the whole night, with his whole body. I like that!
SUGARLAND featuring JoePa: "It's real interesting that y'all have like the largest creamery in the world here at Penn State...!"
JoePa with ski cap...one of many stage antics...Santa also made an appearance, as did the entire crew doing a conga line during the last song, they just popped out of nowhere, it was hillarious. And obviously all a surprise to the band members. Crazy capers!
see, lookie there by the drum set...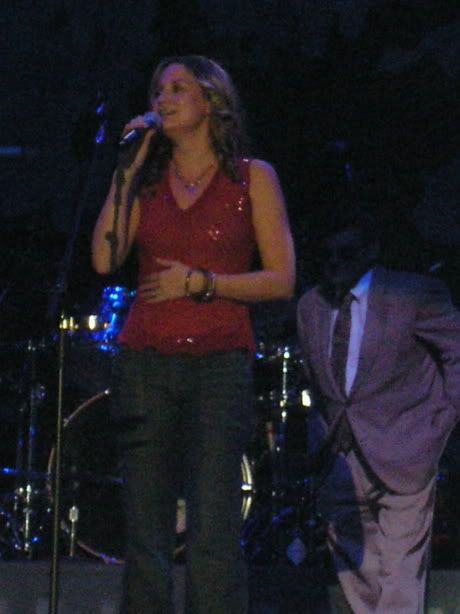 SARA EVANS (although I'm wondering what she's got in that bionic sparkly belt thing going on there...)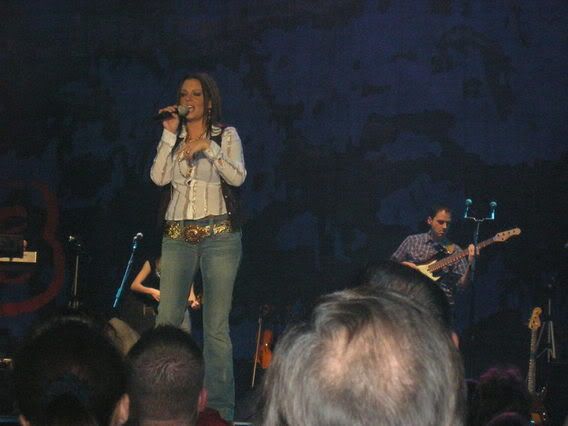 BRAD PAISLEY: master guitar picker, total performer, and not bad on the eyes!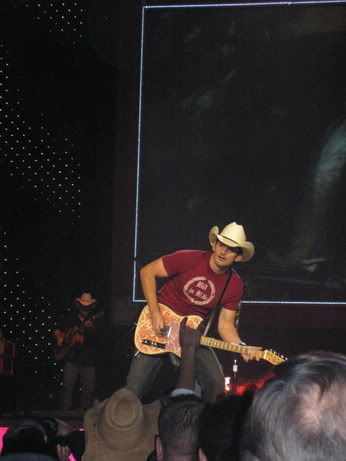 "Now don't get mad but I'm from West Virginia...!"
Brad and band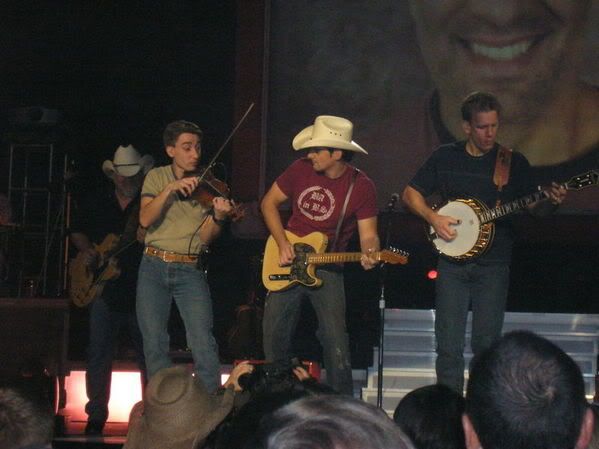 amazing fingerwork, holy moley!
Aww, why'd the show have to end?